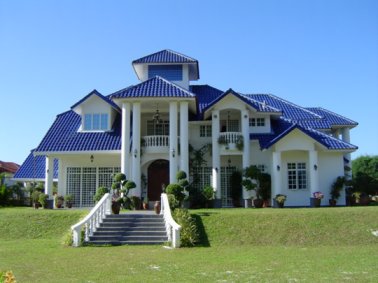 Welcome to the Lama Metal Products website. Lama Metal Products is a leading Malaysian manufacturer and supplier of products designed for use in the residential and commercial building industry. Our vision is to be the supplier of choice for metal door and window frames and any associated products we are involved in basing on quality, workmanship, service and innovation.
| | |
| --- | --- |
| | The Lama trademark has grown over the years due to a philosophy that revolves around growing personal relationships. This starts with the people that work for Lama Metal Products and is reflected in our relationships with our customers and our business partners. Having built a reputation as the preferred company to do business with, we listen to out customers and react quickly to satisfy their needs. |
Lama Metal Door Frames, are a roll formed Metal Frame with multiple uses. Lama Metal provide secure fix for timber and metal doors where strength and durability is important.It is used extensively and are preferred to timber frames because they are cost effective and have real practical advantages over timber door frames. Metal Door Frames are easily fitted during construction or can be retrofitted. They are easier to fit, more versatile, stronger, more resilient and provide an excellent surface for painting. Lama Metal door frames are engineered and have a load bearing capacity.
The name "Lama" has stood the test of time from the previous generations of our parent company, Lama Tiles till today and in the future, by which industry standards are judged and compared with, the door and window frame that do more than simply add style or elegance to beautiful homes, offices and apartments.

THAT'S LAMA METAL DOOR AND WINDOW FRAMES – the metal door and window frame specialist of long lasting beauty, precision, quality, and technical refinement. We have a production capacity of an easy 27500 pieces of doorframes per month, putting us at the front places of the industry.
| | |
| --- | --- |
| | To Ensure your confidence in our quality metal door and window frames, Lama Metal Products Door Frames was the first of its kind to be awarded the IKRAM Certification in Malaysia due to our R&D and higher positions in the experience curved as compared to our competitiors. IKRAM is a private body separate of Standards and Industrial Research Institute of Malaysia (SIRIM). IKRAM also holds more stringent quality control tests and is the official quality control body for JKR (Jabatan Kerja Raya / Road Works Department) of Malaysia. |